You are here
Jurors for the 2001 Sunburst Award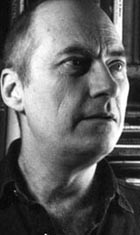 JOHN CLUTE
John Clute was born in Toronto in 1940, and is therefore a member of the "Noble Club of Pearls Before Boomers." In 1963 Clute graduated from New York University. He and Judith Clute moved to England in 1968, where he has lived since, with a few diversions elsewhere. He does not remember what he thought about science fiction when he begin to review SF books seriously about 1964/65. In 1975 he finished his second novel, The Disinheriting Party (Alison & Busby, 1997), which was his first published book. With Peter Nicholls, he helped edit the Hugo-winning Encyclopedia of Science Fiction (Doubleday, 1979). He and Nicholls re-edited the second edition (St. Martin's, 1993), which won the British Science Fiction Special Award, Locus Award, Hugo, and the Eaton Grand Master Award. With John Grant, he wrote The Encyclopedia of Fantasy (St. Martin's, 1997), for which he won the Locus Award, Hugo, World Fantasy Award, Mythopoeic Society Award, and Eaton Award. With David Pringle and others, he edited five Interzone anthologies, and with Candas Jane Dorsey he co-edited the anthology Tesseracts 8, which appeared in 1999. His collected criticism, Strokes and Look at the Evidence, are highly regarded. He has also written many articles and reviews, taught an SF course at the City Literary Institute in London, and has appeared as a special guest at literary conferences. His next novel, Appleseed, a space opera, is due from Little Brown UK in spring 2001.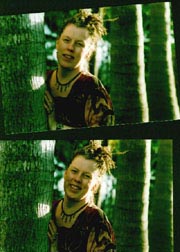 CANDAS JANE DORSEY
Candas Jane Dorsey is a writer of six books, many short stories and non-fiction articles, and several volumes of poetry. Her novel Black Wine (Tor, 1997) received the 1997 IAFA Crawford Fantasy Award, the 1998 James Tiptree Jr. Memorial Award and the 1998 Prix Aurora Award (Canadian Science Fiction and Fantasy Award) for Best Long-Form Work in English, and was in addition a runner-up for the Writers Guild of Alberta Novel Award. Her collected stories can be found in Machine Sex and Other Stories (Tesseract Books, 1988; Women's Press, 1990). Her most recent book is Vanilla and Other Stories (NeWest Press, 2000). A Paradigm of Earth will be published by Tor in 2001. She co-edited Tesseracts 3 (Tesseract Books, 1990) with Gerry Truscott, Tesseracts 8 (Tesseract Books, 1999) with John Clute, and the Prairie Fire WorldCon Issue in 1994. Currently, she is developing a three-day novel written with Nora Abercrombie, Hardwired Angel, into a full-length film script produced by Dinosaur Soup (Gerri Cook). Publisher of Tesseract Books (SF) and River Books (literary fiction and poetry), Dorsey is a founding member and current chair of The Books Collective. Dorsey is also known for her extensive volunteer community development in the arts community. In 1998 she won a YWCA Women of Distinction Award in Arts and Culture.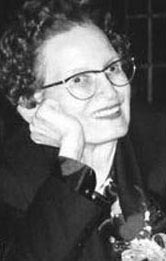 PHYLLIS GOTLIEB
Considered by many to be the "mother of Canadian Science Fiction," Phyllis Gotlieb is a well-known poet and has received a nomination for a Governor General Award, Canada's most prestigious literary honour. In 1982 she received Canada's Aurora Award for best novel for A Judgement of Dragons and for her lifetime contribution to Canadian SF&F. Violent Stars (Tor, 1999) is her latest novel. Previous books set in the same GalFed universe include Flesh and Gold (Tor, 1998), O Master Caliban! (Harper & Row, 1976), A Judgement of Dragons (Berkley, 1980), Son of the Morning and Other Stories (Ace, 1983), Emperor, Swords and Pentacles (Ace, 1985), The Kingdom of Cats (Ace, 1985), and Heart of Red Iron (St. Martin's, 1989). Gotlieb has also written several volumes of poetry, a mainstream novel and a collection of short stories. She lives in Toronto with her husband, Calvin. Her first novel, Sunburst (Gold Medal 1964), provides the name for Canada's Sunburst Award.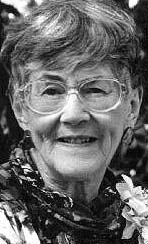 MONICA HUGHES
Born in Liverpool, England, Monica Hughes now resides in Edmonton, Alberta. She spent her early years in Egypt before returning to be educated in England and Scotland. Working in meteorology for the WRNS (Women's Royal Naval Service) during World War II, she then spent two years in a Zimbabwean dress factory and a bank. She moved to Canada in 1952. Between 1974 and 1999 she published 31 novels, about two-thirds of which are science fiction, as well as two picture books, three "first chapter" books, and a collection of fantasy and science fiction by Canadian writers that she chose and edited. She has also had short stories published in anthologies and collections. Monica Hughes has won many awards for her writing, including the Vicky Metcalf Award 1981 (for body of work), Vicky Metcalf Short Story Award 1983, Alberta Culture Novel Award 1981 (Hunter in the Dark), Canada Council Prize for Children's Literature 1981, 1982 (Guardian of Isis, Hunter in the Dark), IBBY Certificate of Honour 1982 (Keeper of the Isis Light), Library Association Young Adult Novel Award 1983 (Hunter in the Dark), and others. She is also the author of numerous short stories. Her most recent title is The Other Place (HarperCollins, 1999), and Storm Warning (also by HarperCollins) is to be released in 2000.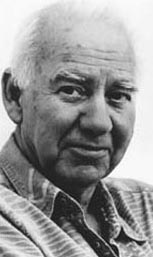 LEON ROOKE
Though born in North Carolina, Leon Rooke has lived in Canada since the early 1970s. A short story writer, novelist and dramatist, he has also served as writer-in-residence at the University of North Carolina at Chapel Hill, Southwest Minnesota State College, University of Toronto and University of Western Ontario. He's also lectured in creative writing at the University of Victoria. Known for his imaginative and improvisational style, Rooke has published five novels, the best known of which are Fat Woman (Knopf, 1981) and Shakespeare's Dog (Knopf, 1983), the latter having won Canada's prestigious Governor General's Literary Award in 1984. His writings have garnered many other awards as well, including Best Paperback Novel of the Year, 1981, for Fat Woman; Canada/Australia Literary Prize, 1981, for overall body of work; Author's Award for Short Fiction, Foundation for the Advancement of Canadian Letters, 1986; and the North Carolina Award for Literature, 1990. Another book, A Good Baby (McClelland & Stewart, 1989; Knopf, 1990), was recently made into a feature film. Now living In Winnipeg with his wife, Constance, Rooke is the artistic director of the Eden Mills Literary Festival. His most recent book is The Fall of Gravity (Thomas Allen, 2000), which recounts a man's cross-country odyssey with his daughter in search of his wife.


2001 SHORTLIST CHOSEN BY THIS JURY