You are here
2012 Shortlists
ADULT SHORTLIST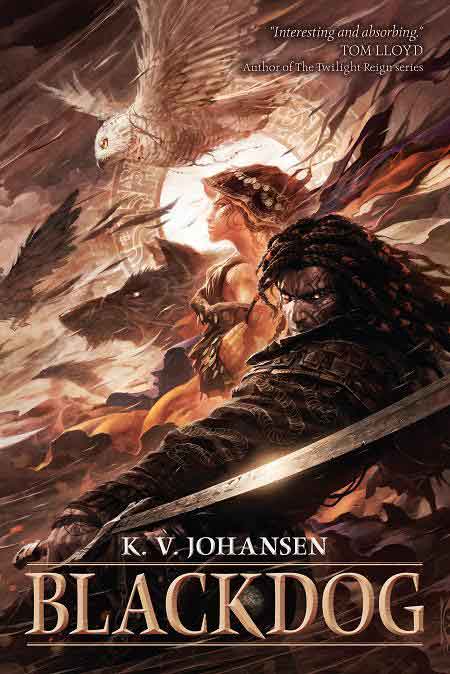 Blackdog
Pyr Books
T
he Sunburst jury says:
"
Blackdog
is everything high fantasy should be: a tale of wars among gods, demons and wizards that also works as an oddly compelling social-cultural coming-of-age novel. The Blackdog has, through a multitude of incarnations, protected the living goddess, Attalissa, who manifests in the world as a human. This time, over many years, she is driven away from her power-giving lake and grows up among the caravanserai of her new Blackdog, the caravan guard Holla-Sayan, and learns to be a more moral human/god. The characterizations of the young girl and her anguished, shape-shifting protector, as well as other gods, friends, and a demonic enemy, are profound & moving. This is a strongly imagined fantasy world, its peoples rendered with both wit and insight."
New Brunswick writer
K. V. Johansen
has written several books for children and young adults;
Blackdog
is her first novel for adults.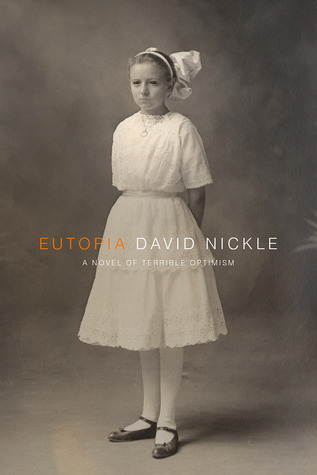 Eutopia: A Novel of Terrible Optimism
ChiZine Publications
The Sunburst jury says: "A harrowing story of eugenics, religious fanaticism, and the cruelties underlying dreams of utopia, Eutopia interweaves narrative threads to create a nightmare-inducing chronicle of humanity's fearsome quest for perfection at any cost. The novel is set in 1911, in the small utopian community of Eliada, Idaho, where different kinds of monsters walk in the day as well as prowl the night, and where two complicated strangers come to discover just how terrible the marriage of prejudiced science and religion can be. The prose is spare but evocative, and the methodical and tightly crafted narrative creeps forward with cruel, inevitable certainty, offering up human and inhuman horrors alike that respect the readers' intelligence while inducing visceral disgust and dread."
Torontonian
David Nickle
is a journalist; he has previously written dark fantasy short fiction and collaborated on
The Claus Effect
with Karl Schroeder.
Eutopia
is his debut solo novel.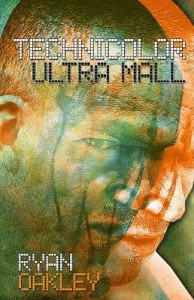 Technicolor Ultra Mall
Edge Science Fiction & Fantasy Publications
The Sunburst jury says: "This ultra-sharp, darkly satiric, hyper-speed novel is set in a world where multi-level mega malls serves as city states and everything on the outside lies in ruin. On the lower red levels, gang violence and media saturation and bio-tech designer drugs rule. During the weekend, slummers from the green levels leave their safe lives of jobs and families to partake in risky, sometimes deadly, fun on the red levels. And on every level, TV and advertisements literally penetrate the mind. Death is easy and life cheap, until that life is your own or your beloveds. Extreme stylization, great characters, and a high-level of intensity is maintained throughout. This is a whip-smart, truly violent novel that has at its core a still very human pulsing heart."
Technicolor Ultra Mall is Torontonian Ryan Oakley`s first novel.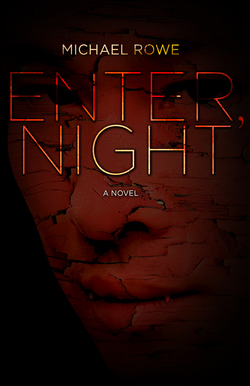 Enter, Night
ChiZine Publications
The Sunburst jury says: "After the post-Twilight tsunami of toothless vampire fiction, this nightmare-inducing novel offers a decidedly welcome return to the emotional, physical, and spiritual hells invoked by the best vampire tales. The small northern Ontario town of Parr's Landing in 1972 is a place where history bleeds, both literally and figuratively. Horrors both human and other-than-human have haunted the town for generations, and while some people flee the placethey find themselves summoned back to face the hungry darkness that reaches out to claim this secret-riven community. Richly textured and filled with complex, convincing personalities, as well as being a truly frightening read, Enter, Night is a chilling foray into the emotional, sexual, and ideological horrors we create for one another."
Michael Rowe is an award-winning author or editor of numerous fiction, nonfiction,and journalistic works on gay life, love, and eroticism. Enter, Night is his debut novel.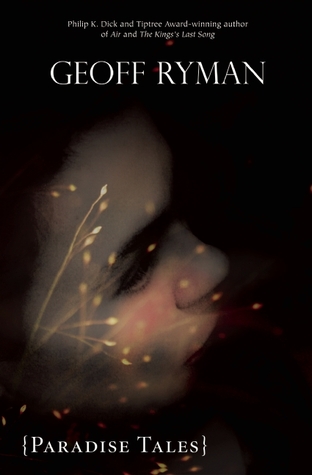 Paradise Tales
Small Beer Press
The Sunburst jury says: "Paradise Tales is a terrific collection of stories covering a dizzying range of imaginative possibilities and narrators. A superb stylist, the author fully adjusts the tone and rhetoric of each story to its narrator and its context. This masterful and eclectic collection includes looks at a truly post-human future in which intelligent animals carry the seeds of a new humanity but may not want to produce it, as well as stories featuring various suggestive biotech possibilities, to the pioneering filmmakers of Mars, and to tender ghost stories, such as the fantasy dreams of the first lover of Pol Pot's daughter. The author puts wit and consummate style at the service of profoundly human philosophical extrapolations."
Ex-pat Geoff Ryman, the 2005 Sunburst Award winner for his novel Air, is also the author of The Child Garden, Was, The Unconquered Country, and The King's Last Song. His works have won numerous awards including the Arthur C. Clarke Award and the World Fantasy Award.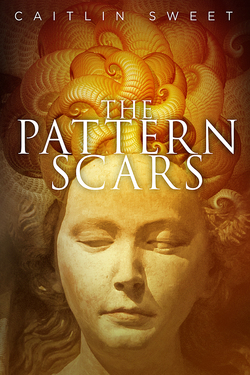 The Pattern Scars
ChiZine Publications
The Sunburst jury says: "When Nola demonstrates Othersight, an ability to see into the future, her mother sells her to be trained as seer in a brothel. Then the ability which rescued her from desperate poverty while a child turns on her in her teens, when she is forced into an abusive relationship by Teldaru, a powerful psychopath and the king's own seer. While Nola struggles to survive the cruelty and insanity of her captor, the kingdom itself is in peril due to Teldaru's evil machinations. Nola's growing resistance and integrity captivate the reader and brilliant characterizations and a magnificently realized fantasy world involve readers in her struggle and ultimate triumph. "
Pattern Scars is Caitlin Sweet's third novel, following A Telling
of Stars, and its prequel, The Silences of Home. Pattern Scars won
the 2012 CBC Bookie Award, a people's choice award, for the most popular science fiction or fantasy novel by a Canadian author.

YOUNG-ADULT SHORTLIST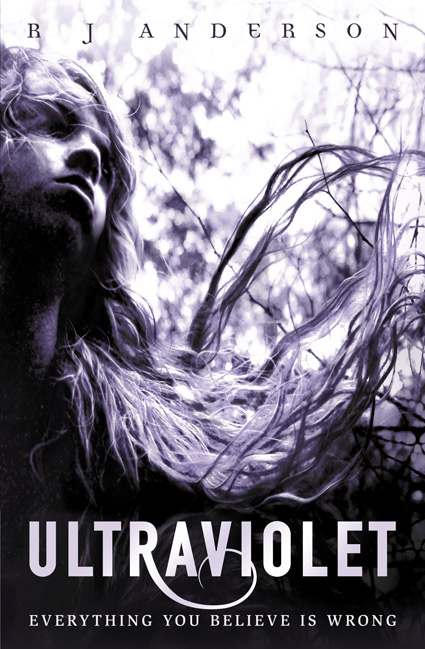 Ultraviolet
Lerner Publishing Group
The Sunburst jury says:
"A compelling and intricately woven fantasy about prejudice, mental illness, and coming to terms with the layers of history and identity,
Ultraviolet
is the story of Alison, an emotionally starved and socially isolated sixteen-year-old, who has awesome synesthesiac abilities.She awakens in a psychiatric centre having confessed to disintegrating the popular school beauty, Tori Beaugrand. But with no body found, and only fractured memories of what actually happened, Alison fears she's going insane. A charming and strangely attentive scientist, Sebastian Faraday, helps Alison unravel the secrets of her past and of her extraordinary sensory gifts. A deeply empathetic study of a young woman's struggle to make sense of her pathologized difference,
Ultraviolet
is a refreshingly rich and subtle exploration of emotional and imaginative terrain."
Born in Uganda, Stratford Ontario author R. J. Anderson also wrote the Faery Rebels series for teens and young adults.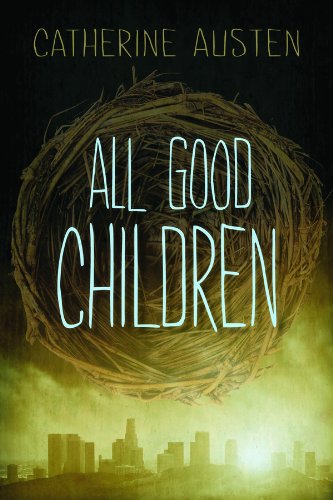 All Good Children
Orca Book Publishers
The Sunburst jury says: "In a physically and morally crumbling United States, 15-year-old Max Connors finds his family, friends, and himself under threat by a semi-covert Homeland Security plan to vaccinate all school children to be "good" – or, as Max calls it: zombification. Max, who's smart, artistic, and a troublemaker, is horrified to learn that their parents and teachers are complicit and uses desperate measures to escape with his little sister and best friend. The author includes knowing nods to 1984, Brave New World, Stepford Wives, Alien and other pop-cultural touchstones in this tension-filled, fast-paced, and surprisingly tender dystopian thriller that's narrated by its teen protagonist with wit and vigour. "
Catherine Austen lives in Aylmer Quebec. All Good Children, her first YA novel, won the 2012 Canadian Library Association's Young Adult Book Award.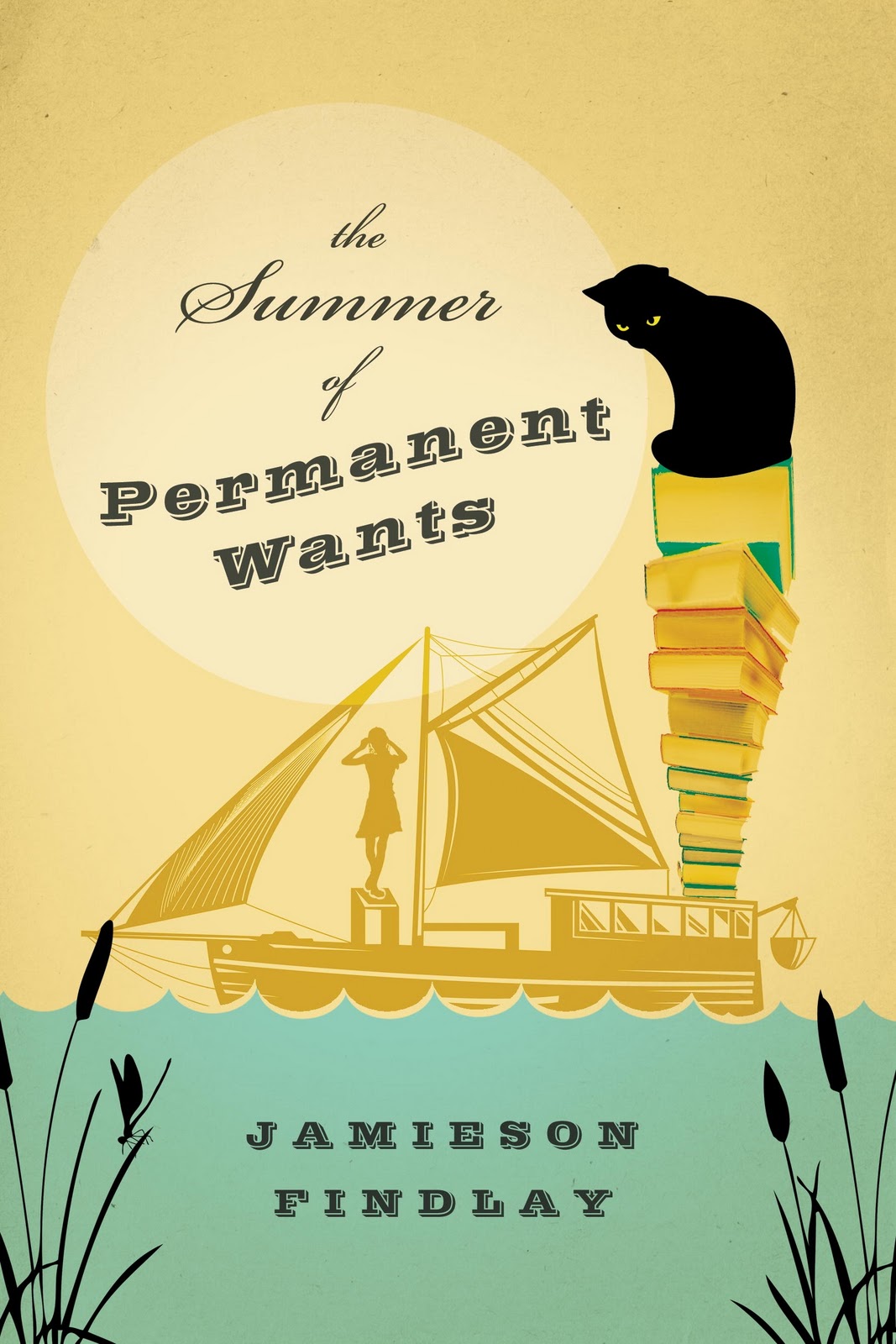 The Summer of Permanent Wants
Doubleday Canada
The Sunburst jury says: "Emmeline and Teo, her grand-mother, spend a golden summer sailing a bookstore/houseboat renamed the Permanent Wants along the Rideau Canal. Along the way they encounter doppelgangers, magic, aliens, pirates, pythons, and ur-language. Language is important to Emmeline, who suffers from Aphasia, due to a mysterious childhood illness. Each adventure is a complete short story, giving an Arabian Nights pacing to the novel. The readers, like Emmeline and Teo, are on board for the trip, rather than the destination, as the intelligence and wit of Findlay's characters open up a world of wonders."
Award-winning Canadian science journalist and teacher Jamieson Findlay's
previous fantasy novel, The Blue Roan Child, was published in 2002.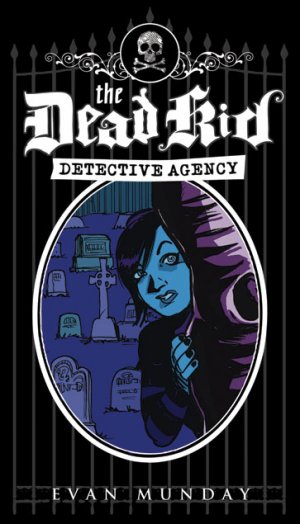 The Dead Kid Detective Angency
ECW Press
The Sunburst jury says: "The heroine of this romp of a ghost story --the almost 14-year-old October Schwartz , a misfit goth girl who's writing a horror novel -- makes friends with five ghosts in the cemetery behind her house. When her favourite teacher dies under bizarre circumstances, October enlists the dead kids to help her solve the case. There's a nice twist on the bullying of outsider geeks in this clever, comic, and moving novel that's narrated through multiple POVs. It also dishes up Canadian history in a deliciously lively way, including the 1970 October Crisis – with a great FLQ-related element to the plot. "
The Dead Kid Detective Agency is illustrator and cartoonist Evan Munday's first novel. His comic book, Quarter-Life Crisis, is set in a post-apocalyptic Toronto.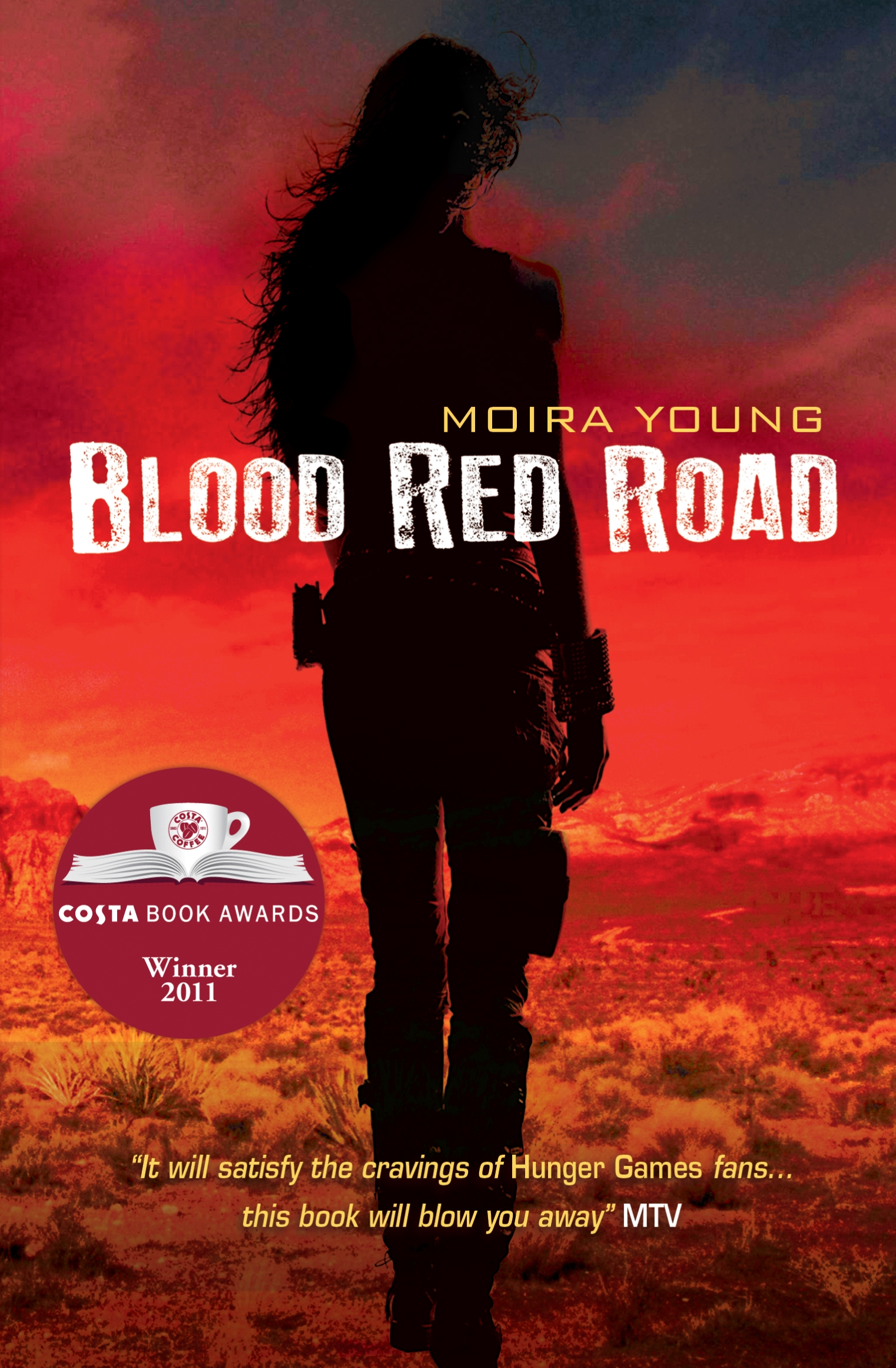 Blood Red Road: Dustlands: 1
Doubleday Canada
The Sunburst jury says: "Blood Red Road: Dustlands: 1 is a gripping vision of a dystopian future in which much of North America has been turned into a near desert by the Wreckers long ago. In this world, in a reversal of The Searchers, Saba, the narrator must go after her beloved twin brother after he's kidnapped by dark warriors for no reason she can comprehend. With her younger sister tagging along, Saba finds both great danger and unexpected friends among a group of female rebels and Jack, a charismatic loner, who help her find her brother and the tyrant who took him. Saba tells her tale in a somewhat Riddley Walker manner, and the tension is high, the violence really powerful, and the characterization solid in this tale of good folk trapped in a bleak world."
Moira Young
lives with her husband in the UK.
Blood Red Road
, her first novel, has won the YA Costa Book Award in Britain and a 2012 BC Book Prize.